Welcome to the site of the 2nd Florida Infantry Regiment Co.F Reenactors !
"The Gulf State Guards"
This site was created for the members of the 2nd Florida Co. F and spectators alike. The site contains history of the original Company F, and also pictures, event schedule and much more of the reactivated re-enacting unit.
If you would like to join our company and get started in re-enacting just e-mail Tom Savitsky at tomsavvy@hotmail.com or if you would just would like info on re-enacting or our web site feel free to e-mail me, Matt Savitsky, at civilwarman61@yahoo.com. Thank You for visiting the Official home page of the 2nd Florida Co. F reenactors!

-Please Visit the new History Page of the Co.F-


Please Visit:
This is the Homepage of the 1st Division ANV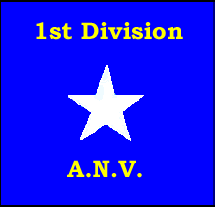 This page is created and maintained by Private Matt Savitsky
E-mail me questions or comments at civilwarman61@yahoo.com
This page was last updated on 03/03/01.